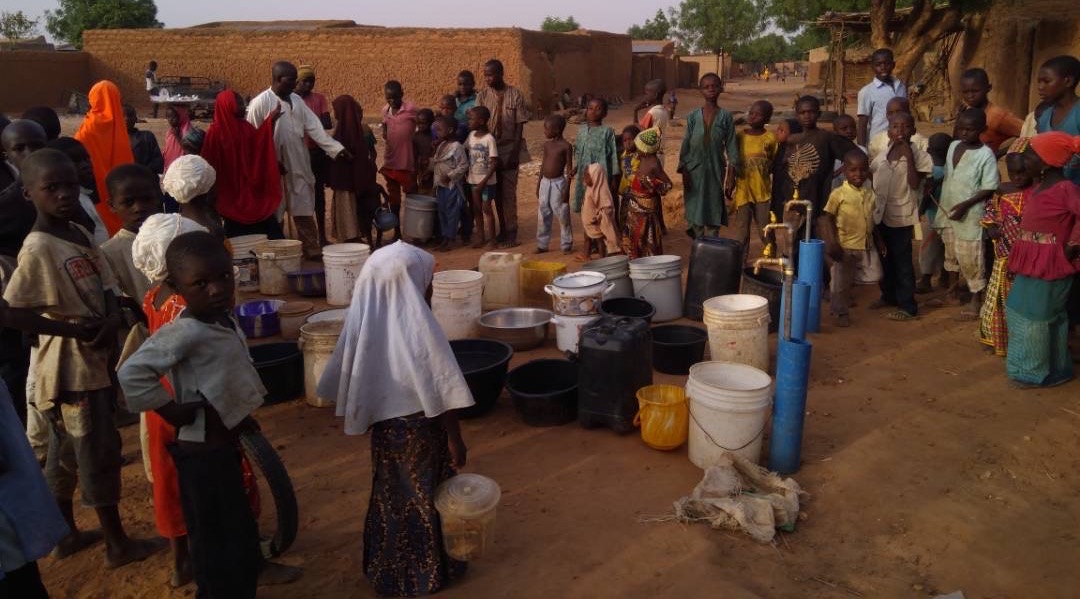 There are five (5) types of Sadaqatul Jariah projects:
Orphanage visits,
Awareness campaigns and advocacy,
Water projects,
Working with Internally Displaced Persons (IDP),
Rehabilitation projects.
Juddumri Ajiri, Maiduguri 2019
Juddumri Ajiri is an IDP camp located on Jiddari-Molai road in Miaduguri. It accommodates about 170 households. With such a population, access potable water is absolutely necessary.
Jikwoyi, FCT 2019
This is a community of over 300 households with access to potable water.
Khaddamri IDP Camp, Maiduguri 2019
Another IDP camp housing over 600 families. To meet their needs, they need five boreholes. We were able to provide one.
Wuro Abba, Gombe 2018
Wuro Abba is a remote village in Nafada local government of Gombe State with a population of about 400 people. Their only source of water is a poorly dug well which is dry many months of the year. Access to portable water is a daily challenge. Upon investigation, an old and abandoned well dug by a world bank project in the 80s was discovered. We worked on flushing, cleaning and reviving that well and placing a submersible pump in it.
Agama, Katsina 2018
Agama is a village in Batagarawa local government of Katsina state with a population of about 9000 people. Residents of Agama relied on nearby Batagarawa for drinking water and still do for health care and education. We drilled a borehole to bring about some ease to accessibility to potable water.
Malali, Kaduna 2018
This borehole was drilled on an ongoing construction site of a mosque and school complex in Malali New Layout of Kaduna state. This is the only mosque complex in the area, and the borehole will serve the whole community.
Jakade, Yobe 2018
Jakade is a remote settlement about 6km away from Potiskum in Yobe state with an estimated population of about 7000 people.
Jakade village not only lacks basic needs but since the insurgency it has been host to a number of IDPs.
Illnesses from unsafe water and lack of basic sanitation has led to greater mortality than insurgency itself.
Gusau, Zamfara 2018
This borehole was drilled at Unguwar Gwaza, Tudun Wada in Gusau.
Kaduna 2016
This borehole was drilled at former informal orphanage ran by Uwar Marayu in Kaduna. Then it was home to over 20 kidss ranging from infants to 17 year olds. This project was done to help Uwar Marayu with access to potable water for her household. Uwar Marayu passed away in 2017. Before then, she was able to move her children a newly home.